Are you a bushcare volunteer or are you interested in giving it a go?
We're looking for some new faces to join our Bushcare Team on Tuesday mornings in Ku-ring-gai's Flying Fox Reserve! No experience necessary, on site training provided 🦇
Located in a beautiful gully forest along Stony Creek in Gordon (walkable from Gordon Station!) we're pouring our efforts into revegetation along the creek banks and replacing canopy and rainforest species in critical Grey-Headed Flying Fox Habitat. Come help us plant trees and restore habitat! We'd love for you to stick around, but you're more than welcome to come try it out for a day or a few weeks too, don't be shy!
You'll meet like-minded people with a wealth of knowledge and experience about Bush Regeneration and Flying Foxes
Gain experience in Bush Regeneration, native plant and weed ID, and revegetation techniques
You'll be out in the fresh air among trees and birds, and often spot wallabies and other wildlife!
Planting trees and restoring habitat is a very rewarding experience and great way to give back to your environment, you might just get hooked!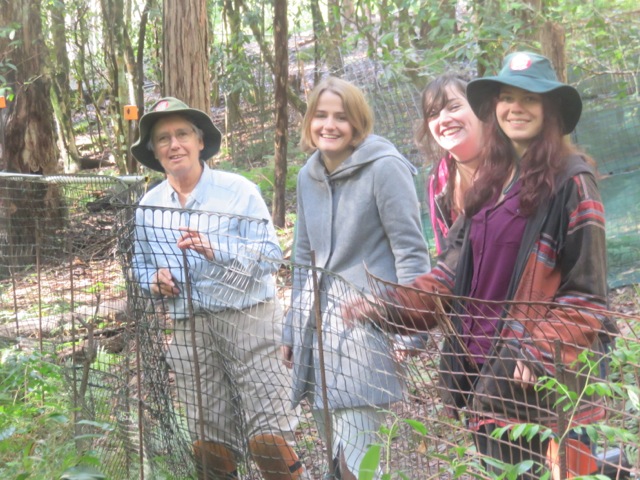 Why help Flying Foxes?
They are a Keystone Species – the Bees of the Trees! They are critical long distance pollinators and drivers of our ecosystems, keeping our forests healthy and genetically diverse. They migrate up and down our East Coast dispersing seeds as they regularly fly 30-50km a night eating fruit and.. well.. planting trees! They are the reforesting stars Australia needs after all those bushfires 🔥
They are a threatened species – listed as Vulnerable, with their numbers declining at a scary rate due to heat stress events, and now starvation following the fires and mass decimation of habitat and food resources 🌳
They're extremely cute! 🦇
We need our little winged forest friends now more than ever, and they need us too! Help us help them 🦇🖤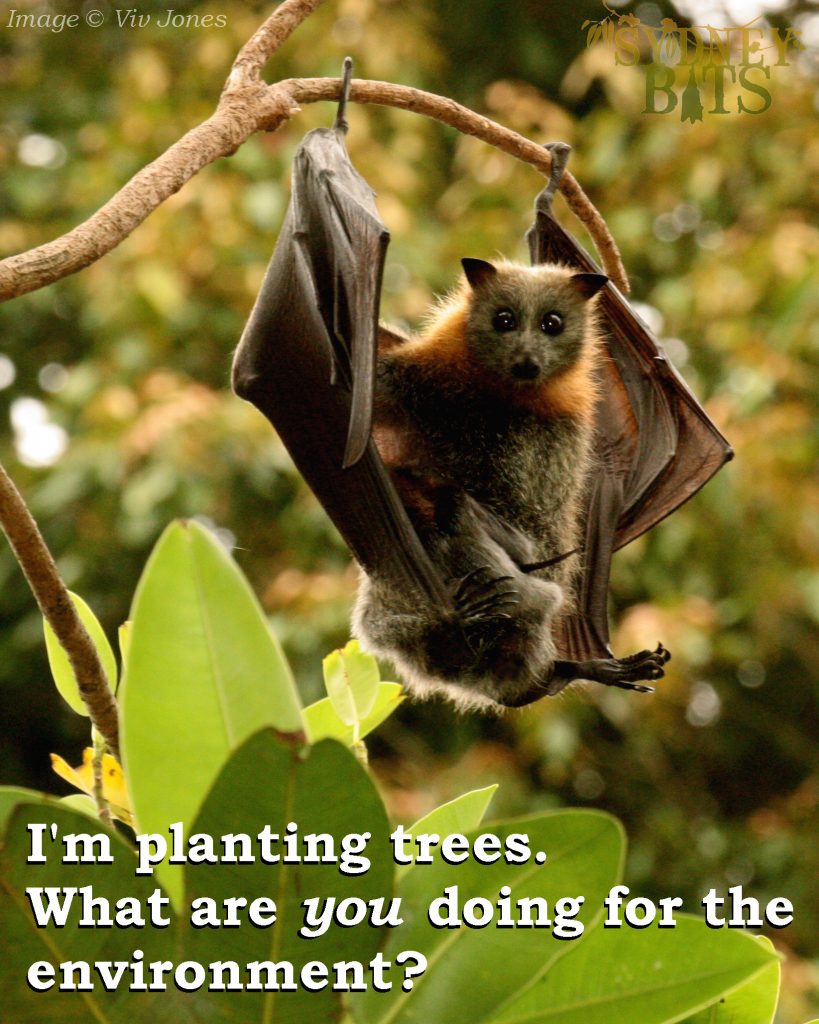 If you want to know more about our Bushcare Team or would like to sign-up, please send an email to web@sydneybats.org.au
If you would just like to learn more about Flying Foxes, check out our free information events coming up, by visiting our home page
For further information about the habitat restoration work we do, click here to read more – this work and your help is now more needed than ever before, after the two recent big storms and the damage they've caused!