Ku-ring-gai Flying-fox Reserve in 2020
Find out what's been happening with flying-foxes at Ku-ring-gai Flying-fox Reserve, with this update from Nancy, including repairs of storm damaged exclosures, new volunteers, and exciting bird observations… read more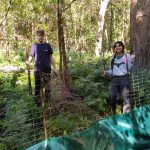 Meet a Bat Night Cancelled
Due to the recent developments with Novel Coronavirus (COVID-19), we have decided to cancel our upcoming Meet a Bat Night on 28 March 2020. Your health and safety are our priority and we arrived at this decision after considering all of the latest government advice. Ku-ring-gai Council, with whom we jointly host this event, is in agreement with the cancellation, consistent with similar cancellations and postponements of other Council events. We were very much looking forward to welcoming you all to Meet a Bat Night – apologies for cancelling!
As we can't guarantee there will be flying-foxes in the reserve between May and September (and therefore no spectacular fly-out to round off the evening!) our next event will be held late October/early November, usually with a Halloween theme for kids. If you had already been booked for the current cancelled event, as soon as we have a date confirmed, we will be in touch to offer you places and hope you will be in a position to accept. More information will be posted here once it is available.
Thank you so much for your patience and understanding!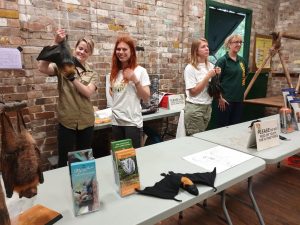 KBCS – Ku-ring-gai Bat Conservation Society
The aims of the KBCS Inc. are :
the preservation of the species Pteropus poliocephalus (Grey-headed flying fox)

the conservation of the colony of this species located in the valley of the Ku-ring-gai

Flying-fox Reserve, Gordon by the re-establishment of the natural bushland habitat.

to encourage the management of this colony and its environment in such a manner that the interests of the species and the neighbouring residents are both considered.

the protection by law of this species and other bat species (Order Chiroptera).

to encourage research into the Megachiroptera, their biology and importance in the natural ecology of Australia and their effect on commercial fruit crops.

to encourage the conservation of other bat species wherever their habitat.

to educate the community on the biology and ecological roles of bats in Australia.

read more

http://sydneybats.org.au/about-kbcs/
Bats are important because…
Nectar and fruit feeding bats are vital to forest regeneration as pollinators and dispersers of rainforest seeds. Insect-eating bats play an important role in the natural control of insect population.
BAT VIDEOS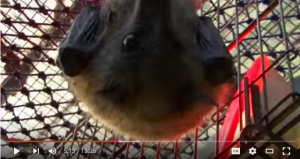 Documentary: Winner of the Best Film Award at the 2014 Cause Film Festival featuring Sarah Curran (deputy chair of KBCS).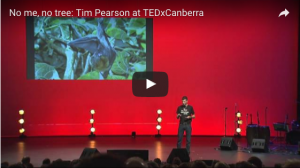 Tim Pearson, wildlife ecologist (and KBCS chairman) speaks on behalf of Bats to an appreciative audience in Canberra.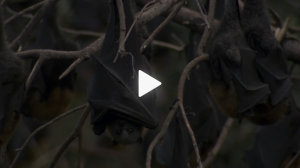 News feature filmed for Globo TV in Brazil about at Centennial Park camp, Gordon camp, and the Australia Walkabout Wildlife Park at Calga.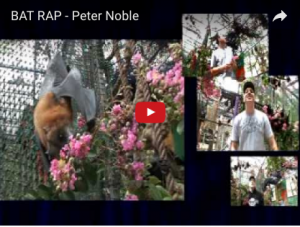 Peter Noble's entertaining musical Bat Rap with a powerful message.