Blue Mountains Bat Night is back again!
This free event is coming to you later this month – be sure to check out the leaflet below for details (or download it here)! For more information, please click here to see the original description on the Blue Mountains Conservation Society website.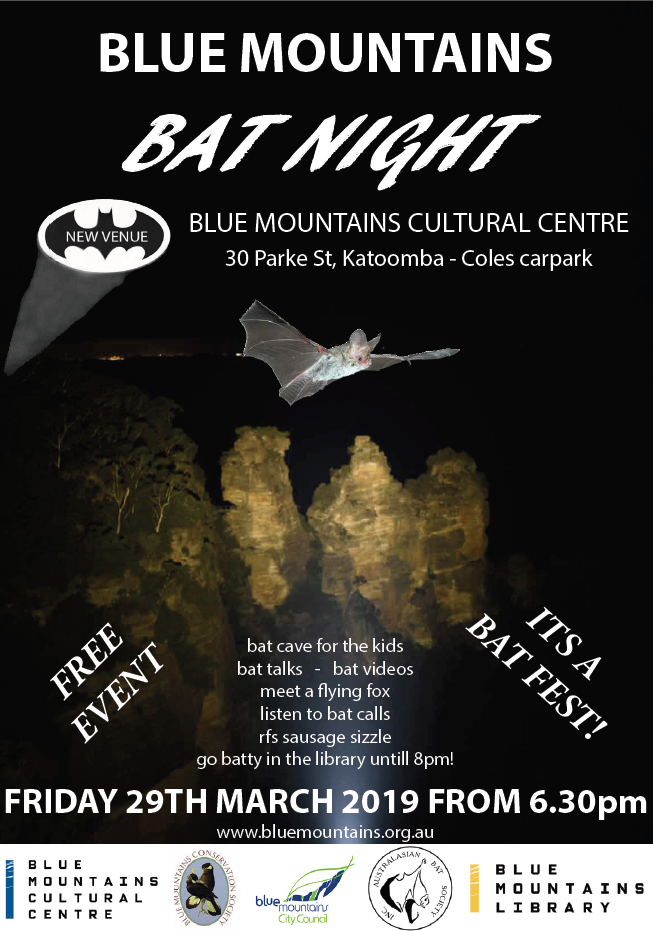 Location: Blue Mountains Cultural Centre, 30 Parke Street, Katoomba
Date & Time: Friday, 29 March 2019 from 6.30 pm – 9.00 pm
Cost: Free!
What's happening:
Bat Cave for the kids' activities, such as

mask-making
badge-making
temporary bat tattoos

Bat talks with experts, scientists and aficionados
Meeting a flying-fox
Watching bat videos and listening to bat calls
RFS sausage sizzle
Even more bat activities in Katoomba library