Get to meet flying-foxes up close in a safe environment and learn much more about them!
What's happening: bat encounter, bat talk, displays, kids' craft, light refreshments provided and finally, watch the spectacular fly-out as the flying-foxes leave their roost in Ku-ring-gai Flying-fox Reserve on their nightly search for food
When: Saturday, 6 April 2019
Location: 2nd Gordon Scout Hall, Rosedale Rd, Gordon, just north of the Rosedale Rd bridge
[UPDATE] The event is now fully booked. If you are on the waiting list, we encourage you to sign up for our next Meet a bat night, in early November – please follow the link below for more information.
Read more about Meet a bat night 6 April
Read more about Meet a bat night 2 November
Blue Mountains Bat Night later this month!
Blue Mountains Bat Night is back again! This free event is happening on 29 March 2019. There's plenty of kids' activities, come meet a flying-fox, listen to bat talks, chat with bat scientists, and much more! Read all about it here
KBCS – Ku-ring-gai Bat Conservation Society
The aims of the KBCS Inc. are :
the preservation of the species Pteropus poliocephalus (Grey-headed flying fox)

the conservation of the colony of this species located in the valley of the Ku-ring-gai

Flying-fox Reserve, Gordon by the re-establishment of the natural bushland habitat.

to encourage the management of this colony and its environment in such a manner that the interests of the species and the neighbouring residents are both considered.

the protection by law of this species and other bat species (Order Chiroptera).

to encourage research into the Megachiroptera, their biology and importance in the natural ecology of Australia and their effect on commercial fruit crops.

to encourage the conservation of other bat species wherever their habitat.

to educate the community on the biology and ecological roles of bats in Australia.

read more

http://sydneybats.org.au/about-kbcs/
Bats are important because…
Nectar and fruit feeding bats are vital to forest regeneration as pollinators and dispersers of rainforest seeds. Insect-eating bats play an important role in the natural control of insect population.
BAT VIDEOS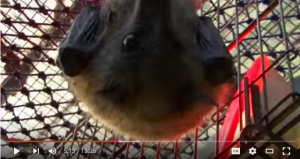 Documentary: Winner of the Best Film Award at the 2014 Cause Film Festival featuring Sarah Curran (deputy chair of KBCS).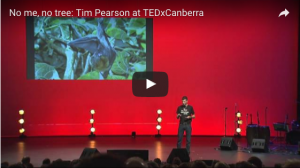 Tim Pearson, wildlife ecologist (and KBCS chairman) speaks on behalf of Bats to an appreciative audience in Canberra.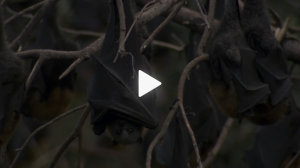 News feature filmed for Globo TV in Brazil about at Centennial Park camp, Gordon camp, and the Australia Walkabout Wildlife Park at Calga.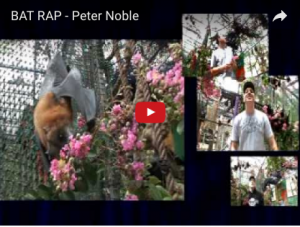 Peter Noble's entertaining musical Bat Rap with a powerful message.